PHL works with local council, Police and SAR teams with their emergency response plans. This means if a civil emergency is declared, PHL will become available to assist in any way possible including evacuations, supply of provisions and rescues.
Being strategically located across four bases with multiple aircraft allows PHL to respond quickly in the event of a Civil Defence emergency or a search and rescue effort.
Helping Protect New Zealand
Our multiple locations means we can are readily available to respond to emergencies across most of New Zealand.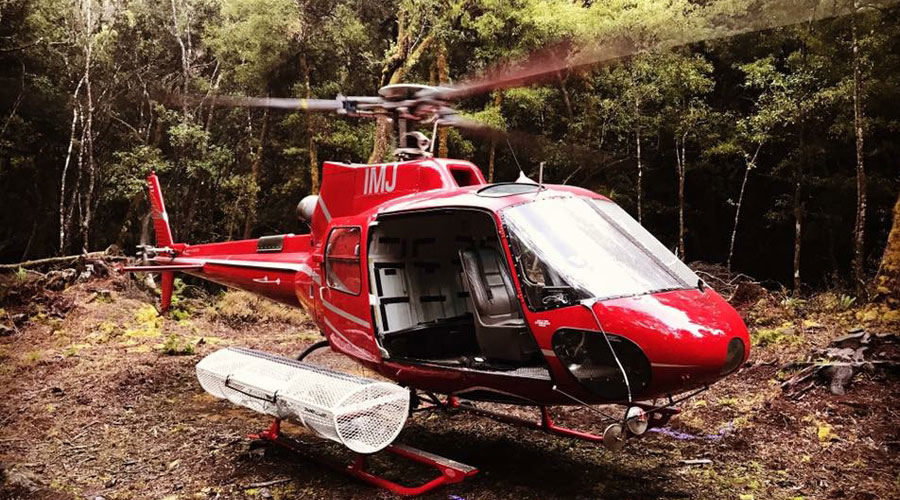 Storm Damage, Floods & Mountain Rescues
In 2018, PHL were the first aerial support company to provide support evacuating over 100 tourists stranded at Blue Duck Station after severe storm damage blocked all road access; as well as transporting much needed generators, food provisions and aerial surveying of land damage. 
During the Waitotara floods in 2017, PHL provided our services for air-lifting evacuees out and flying in provisions for rescue teams and those remaining to battle out the waters.
PHL's chief pilot, Matt Newton flew the Taranaki Rescue Helicopter for 10 years and as such, has been part of search and rescue teams as the pilot helping find and fly stranded climbers off Mt Taranaki.
2016 Kaikōura Earthquake Relief Work
Immediately after the Kaikōura Earthquake in 2016, PHL responded by deploying six aircraft from across all of our bases to assist with evacuations, flying in provisions to stranded properties, transporting geologists, road and infrastructure teams and aerial sluicing of land slides.
PHL works regularly and closely with local Search and Rescue teams, providing aerial transport to remote and secluded areas, mountainous terrain and ensure search and rescue operations can occur quickly and safely. 
Although we are part of nationwide emergency response plans and have carried out many successful search and rescue missions, in such situations we are always led by and serve a larger organisational team. In other words, we're not a rescue helicopter company. If there are injured people involved you should always contact emergency services first on 111.
Emergency Services: 111
Rescue Coordination Centre New Zealand 24-Hour Emergency Number
Within New Zealand: 0508 472 269
Internationally: +64 4 577 8030
Need to know more about SAR?
To find out more about our emergency and search and rescue capabilities, send a message or give us a call.