Precision Helicopters have been a service provider to DOC (Department of Conservation) for 20 years. As an approved helicopter operator, we fly over 200 hours a year carrying out various tasks such as weed control, precision lifting of building materials and general supplies, personnel transportation, support for track building and ablution maintenance.
We are team players and integrate well with the Department of Conservation team. We insure that the PHL and DOC staff are amalgamated as one team and we plan an train together prior to carrying out tasks.
We proactively encourage safety reporting and are constantly reviewing and improving our equipment and procedures in order to keep our people and the environmental safe while ensuring a quality job.
We understand the importance of looking after our native forest and ecology and take steps to minimise our noise and environmental impact. We cherish this work and it is an honour to be an integral part of the transportation of goods and services into our national parks and conservation land.
Working with Conservation
We have been working with the Department of Conservation for over 20 years. We understand the needs and really enjoy this environmental preservation work. We have the right machines for the job and experienced staff that work well in amalgamated team environmental. We listen to each other, and constantly evolve to improve our procedures to keep our team safe.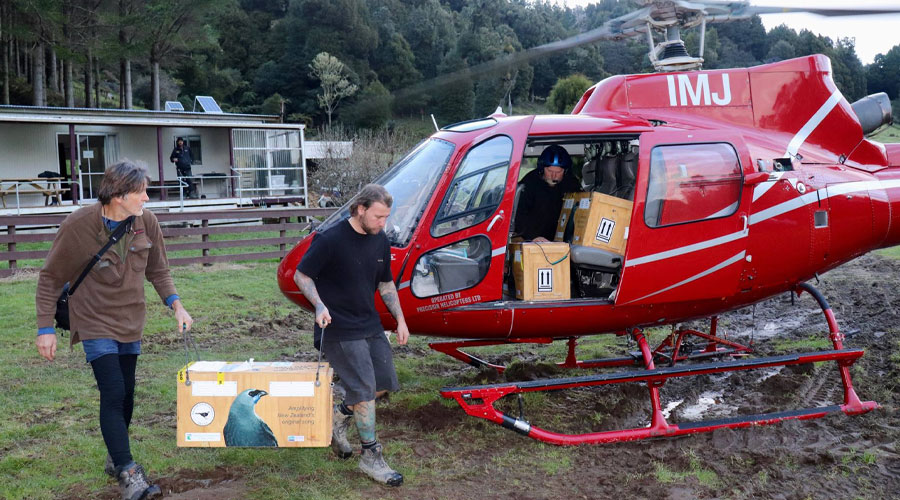 DOC Projects We've Worked On
White Cliffs Walkway – on Ngāti Tama land
Ahukawakawa Swamp Track – fragile site
Goat culling – where populations are damaging
Track building and upgrades - various walking tracks on conservation land
Spot spraying – noxious and invasive plants
Personnel transport – as DOC staff taxi
Hut maintenance – wood/coal delivery
We are also engaged with DOC for the helicopter support for many other walkways, tracks and structures critical to the nationwide DOC network of conservation measures and outdoor experiences. Locations have included extensive aerial missions throughout the West Coast of New Zealand's North and South Islands, often accessing extremely difficult locations.
Need a lift in or out of a hard-to-reach place?
Flick us a message or call us for a chat about aerial assistance.